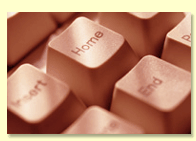 Company Secretarial Services
We provide a complete range of Company Secretarial Services including company formation, registered offices, and document filing with the appropriate authorities. We have nominee directors and shareholders available for those who require them. These are backed up by legal documents to ensure that you retain ownership and control over your company.
We have a comprehensive selection of shelf companies immediately available in many jurisdictions. We also form companies in various countries, our fee being dependent on the local charges.

Other Services
We are available for special projects including systems reviews and internal audit functions.

For further discussion of a subject, please contact us: info@whaglobal.com